See a dog portrait painting from start to finish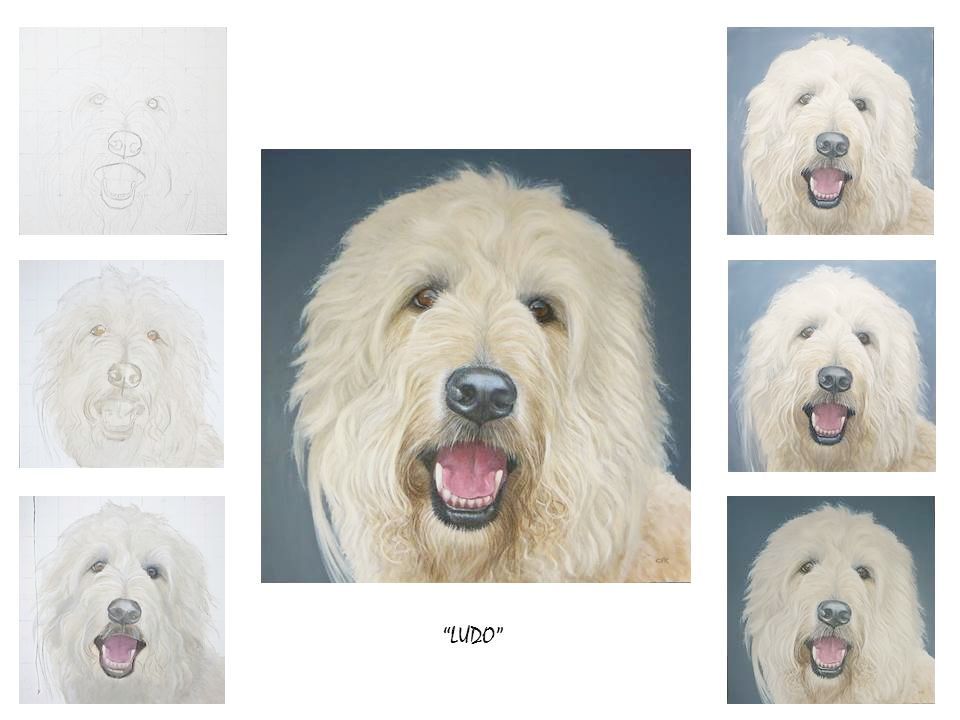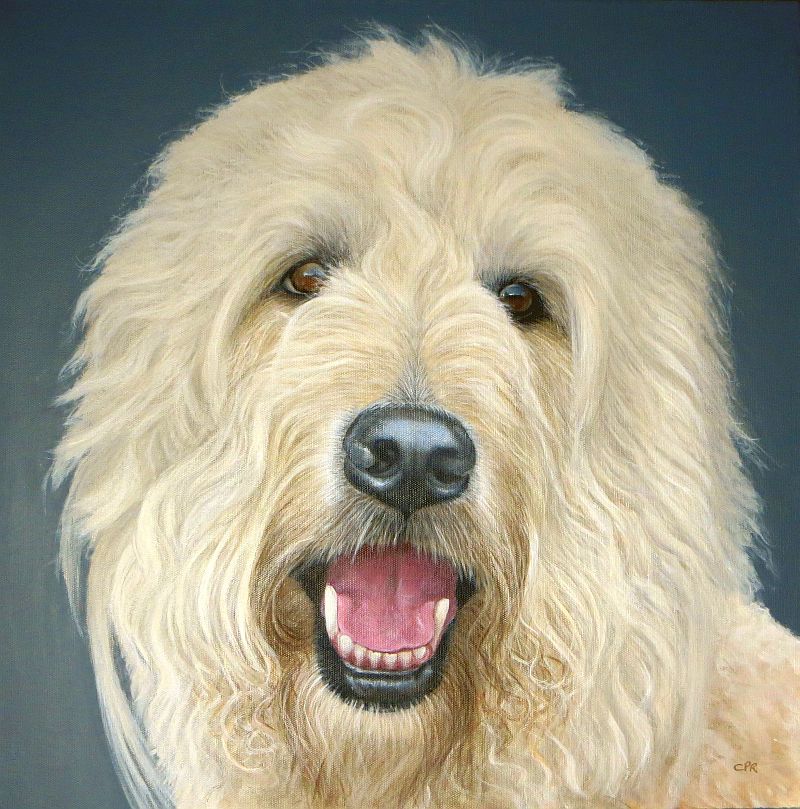 Completed portrait, client more than happy.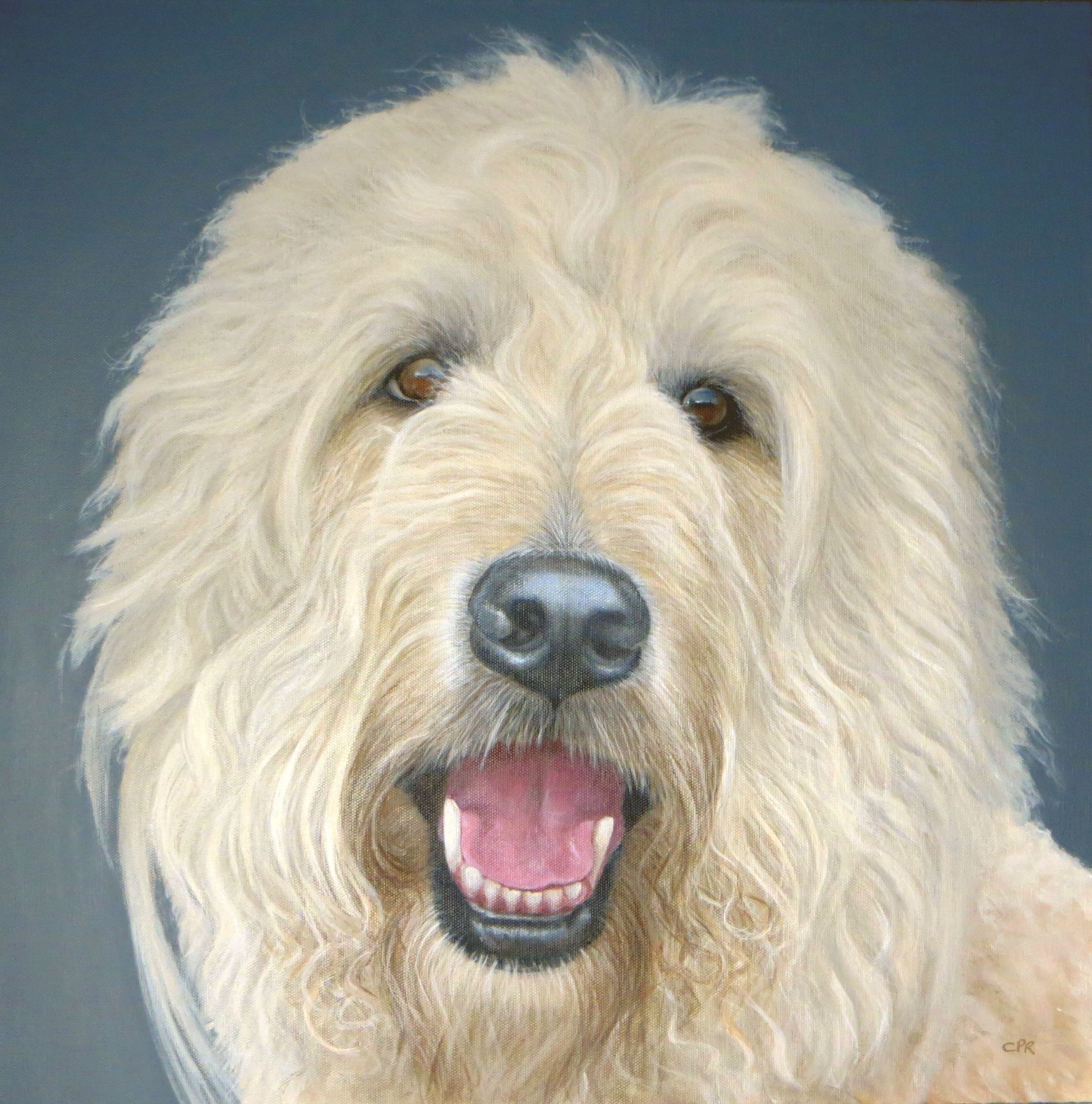 Deeper work on the hair to make it stand out and after a visit from the client, adjusting the colour to enrich it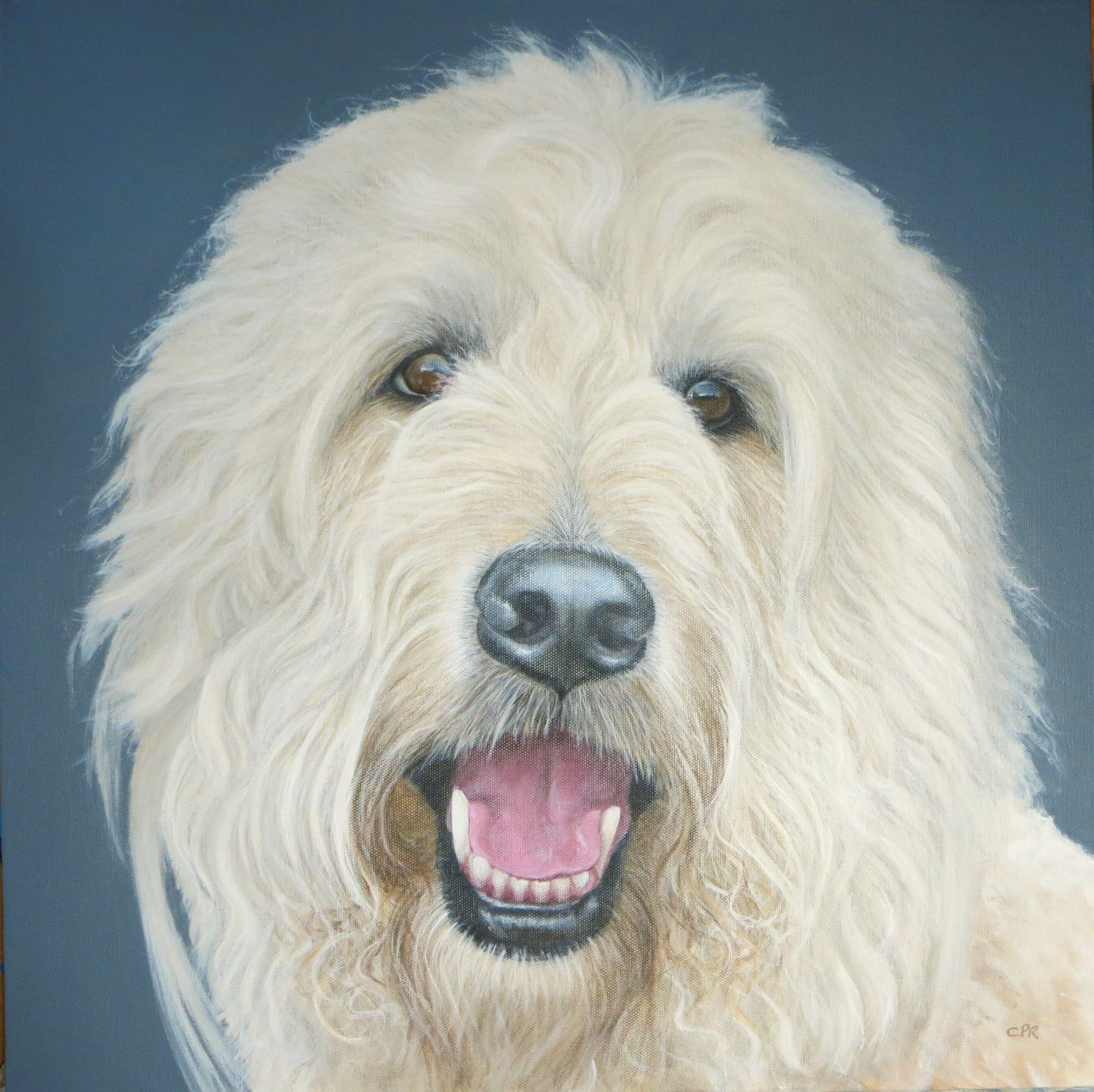 Tidying up the background and redefining the edges of Ludos hair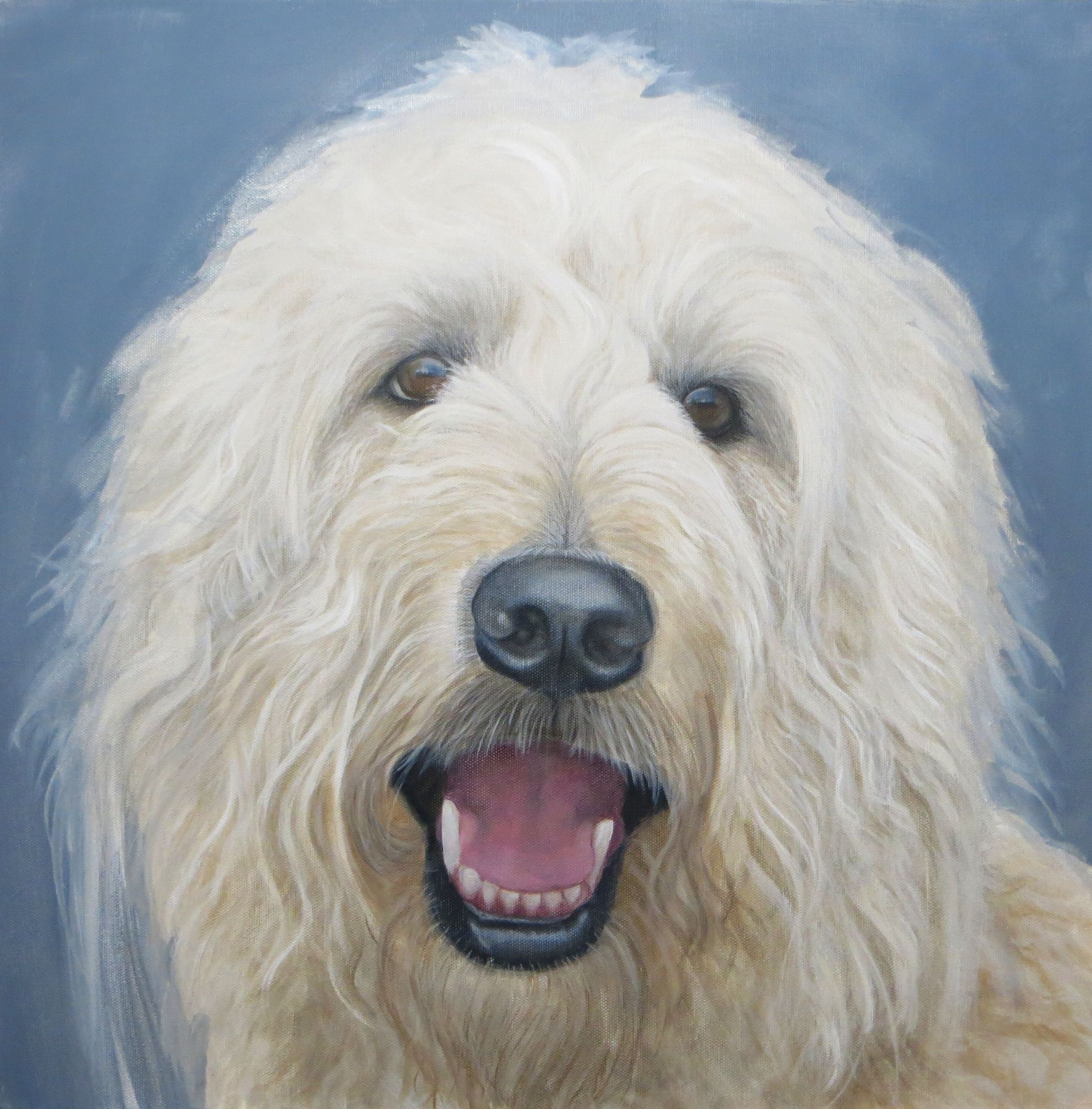 Fuzzing up the hair and deepening the shades below it to show the scruffy nature of lovely Ludo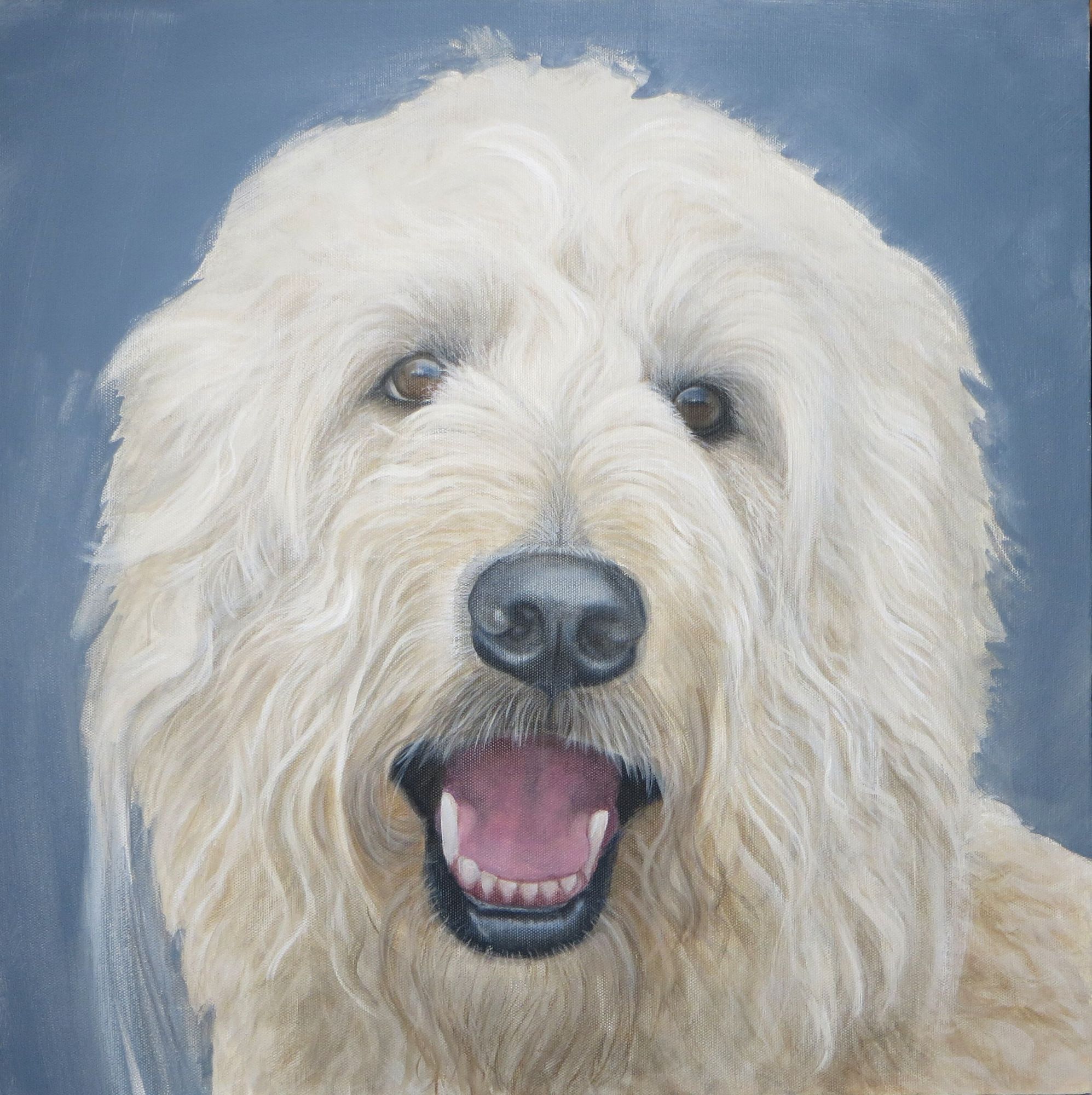 Time to check if the background colour I have chosen with the client is going to look ok. I use the opposit of the hair colour if possible as this makes the painting sing a little. Also deepening the definition of Ludo's nose and mouth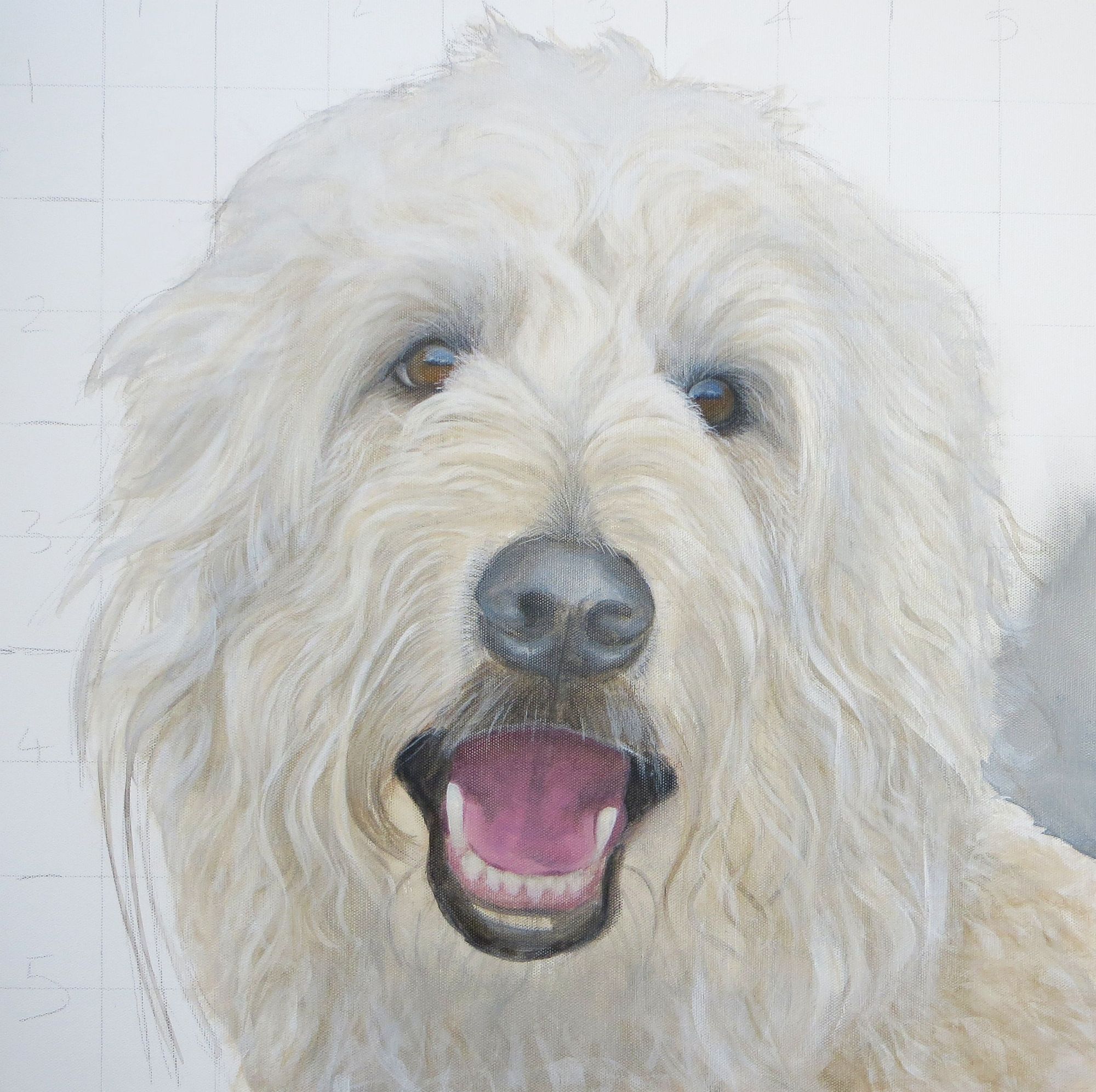 As you can see by the grid lines, this is how I get a likeness of the dog, by "scaling" the original photo up a few times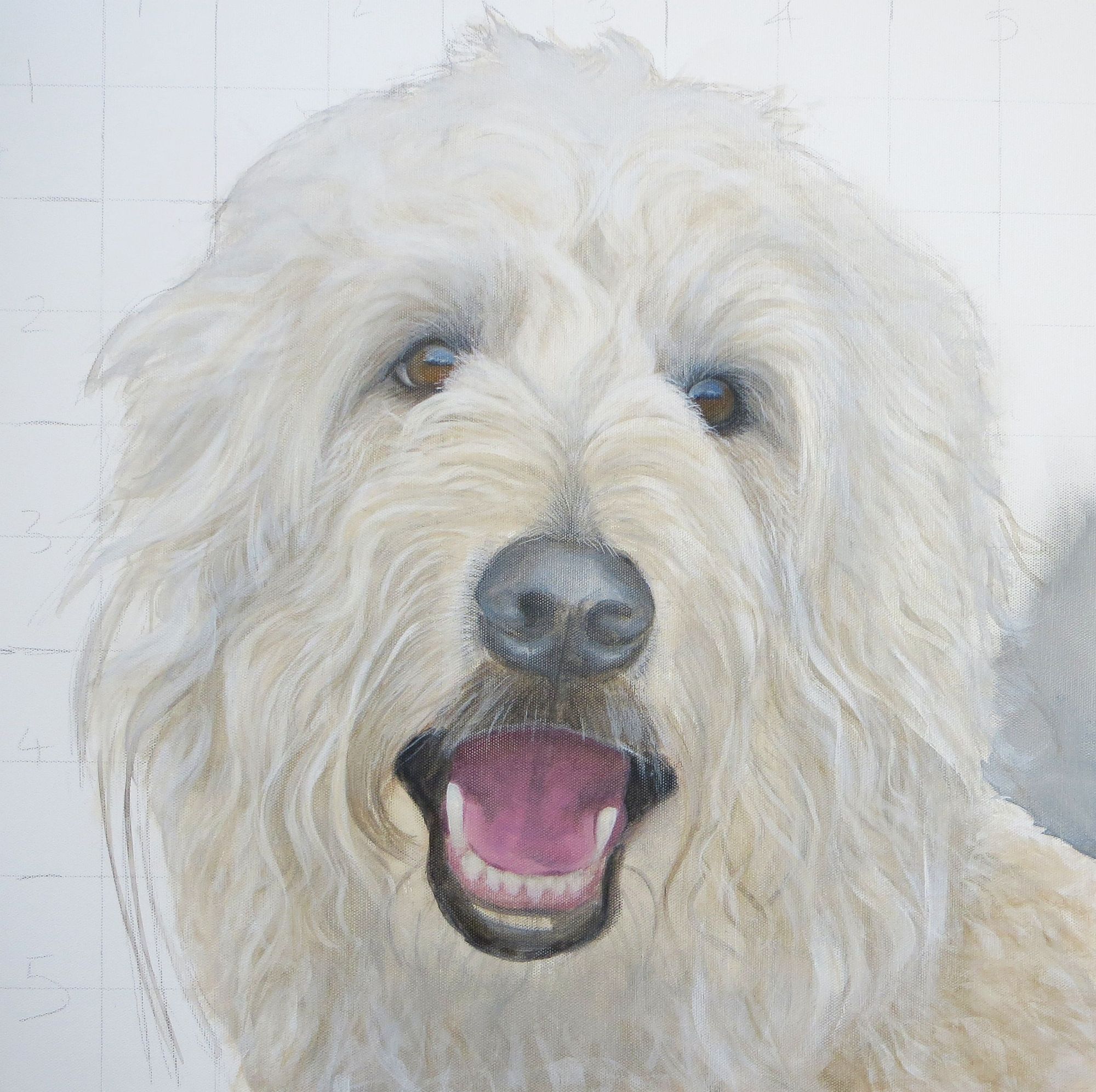 Expressing the straggly hair is always difficult on a light haired dog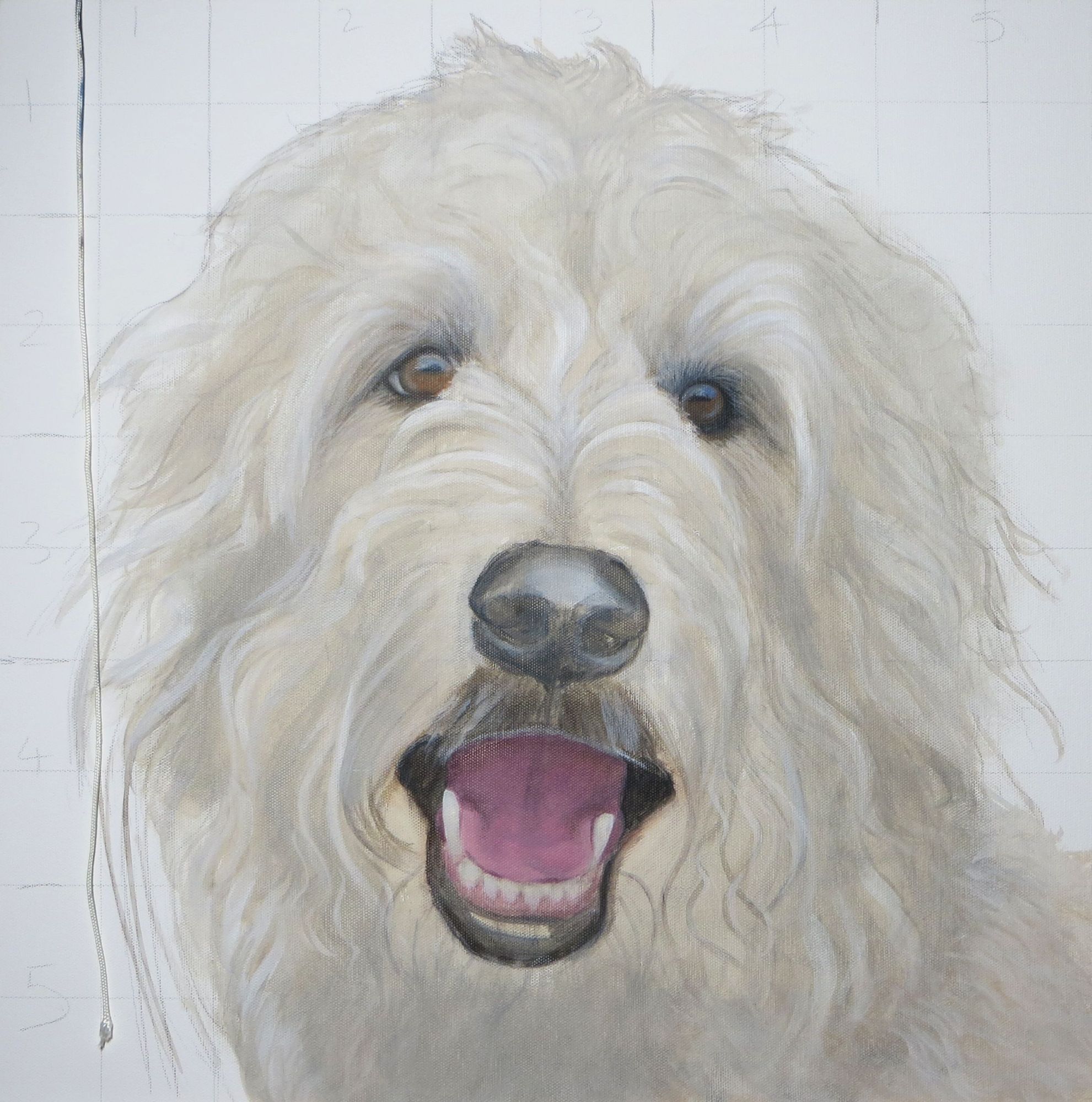 Eyes, nose and mouth under way, checking the colour balance as I go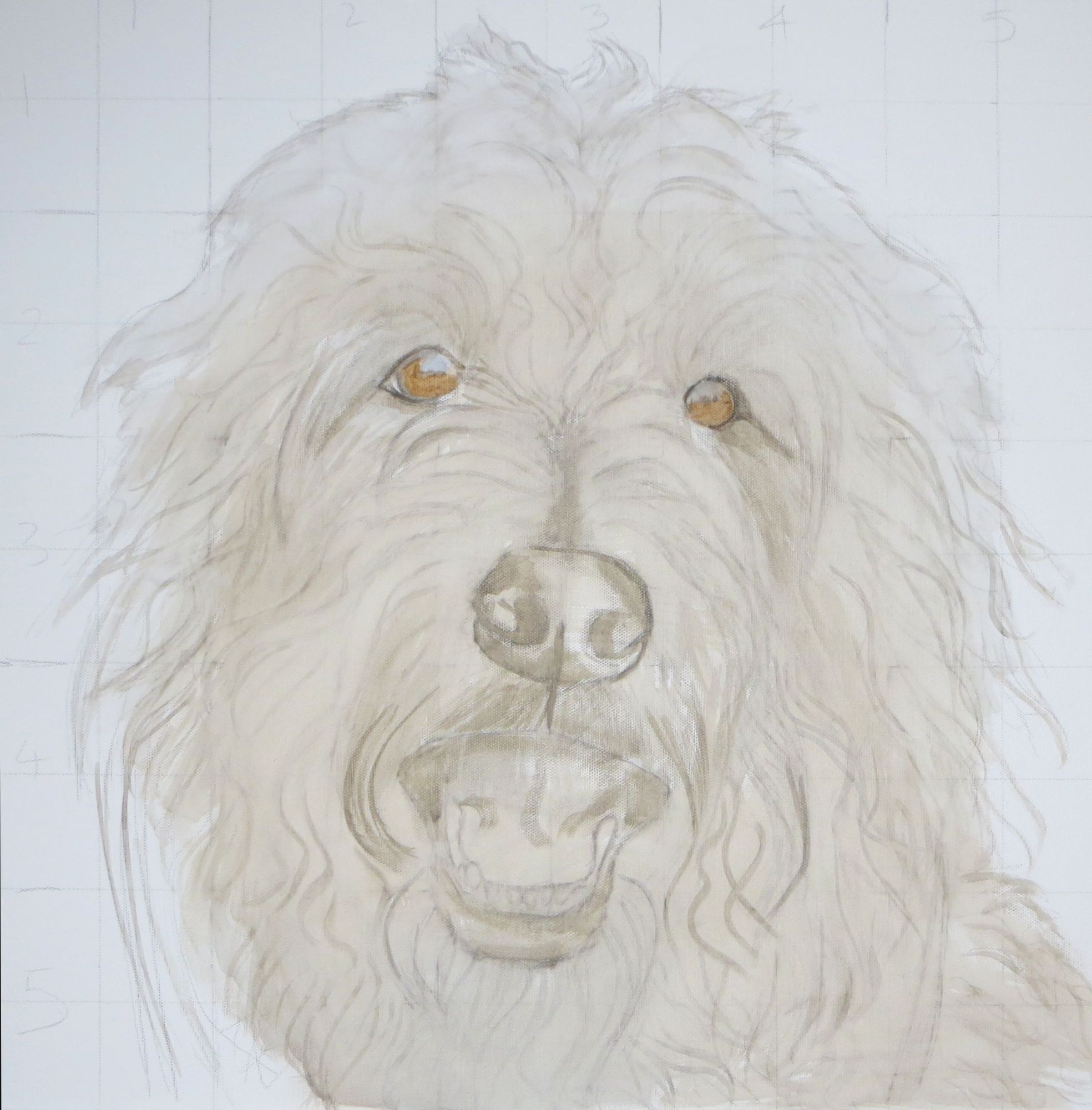 Gettigs some colour on and, as always for me, getting those eyes started.

Ready to start on the easel. Sketched onto 30x30 inch deep edged canvas, always looks odd at this stage!